Management Team
Joseph V. DiMauro
Chief Executive Officer

Joseph DiMauro is the CEO and principal of Clark Dodge Asset Management. He provides the accumulated insights of more than 40 years experience in the energy and financial services sectors.

Mr. DiMauro has been involved in nearly every facet of the energy sector having worked in fuel purchase and distribution, trading, brokerage, storage, transportation and refining.

Mr. DiMauro earned his BA in Economics from St. Francis College and an MBA from Long Island University. He serves on the St. Francis College and Bishop Ford Central Catholic High School charitable boards. He lives in Armonk, NY with his family.
Craig R. Marson
Director of Financial Planning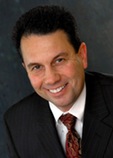 Craig R. Marson is Director of Financial Planning with Clark Dodge Asset Management. He brings almost three decades experience providing investment, financial and succession planning to individuals and their related entities.

Since 1997, Craig's advisory roles have included portfolio analysis, investment counsel and multigenerational plan design. He has provided litigation support and analysis in complex trust and conservatorship, fiduciary responsibility, divorce and business valuation cases. He also served as Compliance Officer for two firms.

Craig was previously a tax manager for a wealth management concern located in New York City. He was responsible for the tax compliance, estate planning, research and projections for a prominent family within New York's investment and philanthropic community. Prior to this, Craig was a member of a corporate tax department where he was responsible for consolidated corporate compliance, budgeting and various Federal and State and Local Audits. He began his career with two Big Six accounting firms and was responsible for a wide variety of corporate and compliance issues for corporate and individual clients.

Craig is a New York State licensed Attorney and CPA. He received his undergraduate degree in accounting from SUNY @ Albany and his JD from St. John's University. He previously served on the SUNY @ Albany Dean's Advisory Board and is a member of various professional organizations. During the last decade, Craig replaced his passion for competing in marathons and triathlons with an even greater golfing obsession.
Michael R. Sanders
President

As President of Clark Dodge Asset Management, Michael Sanders brings more than 19 years of investment management experience to his roles as principal and chief investment officer. He joined with Joseph DiMauro to launch Clark Dodge Asset Management in the fall of 2010.

Prior to Clark Dodge, Mr. Sanders was Managing Director and Director of Sales with a New York Investment Advisory Firm where he was responsible for the Client Advisory and Business Development teams. During his tenure from 2004 to 2010, the firm tripled its assets under management and was ranked as one of the leading independent investment advisory firms in New York. Mr. Sanders previously worked for two of the oldest firms on Wall Street. From 1999 to 2004 he was a Vice President at Stein Roe Investment Counsel and from 1992 to 1999 he was Vice President and Investment Officer for J. & W. Seligman & Company.

Mr. Sanders earned his BS in Business Administration from the State University of New York at Buffalo and an MBA from Long Island University's CW Post Campus. He is Series 65 licensed. He serves as Chairman of the Byram Hills Education Foundation in Armonk, NY where he lives with his wife and four children.
Fred Munk
CFP, ChFC, CLU
Portfolio Manager

Fred Munk, the founder and principal of Retirement Counseling Associates LLC, joins Clark Dodge Asset Management with more than forty years of investment management and retirement planning experience. Fred is a Registered Investment Advisor as well as holding the professional designations of Certified Financial Planner (CFP), Chartered Financial Consultant (ChFC), and Chartered Life Underwriter (CLU).

In the mid 1970s, Fred began transforming his initial insurance practice from a commission-oriented firm, selling and servicing insurance and investment products, to a fee-based service firm focused on financial planning for retirement. While providing financial planning services remained an important part of the practice, in the late 1980s Fred began developing a retirement oriented money management methodology that has resulted in an investment style with low risk on par with an intermediate treasury bond portfolio while producing returns sufficient to produce income with a growth component for inflation protection.

Fred is a graduate of the University of Connecticut with a Bachelors of Science in Business Administration (Insurance and Economics). He lives in Milford, CT, and is also a lifetime sailor, skier, and mountaineer.